Seriforge automated carbon fiber fabrication for mass production. Seriforge automated production lines integrate patented hardware and robotics with advanced software to manufacture carbon fiber parts that are stronger, easier to produce, and scale to mass production.
I founded Seriforge in 2014 to commercialize my automated composite preforming technology. Over five years, Seriforge grew to a team of over twenty and our technology evolved from conceptual models to deployed production machines making commercial parts.
I led Seriforge from its founding, through three venture capital funding rounds, and to a successful acquisition. As founder and CEO, I was responsible for the company's vision, research and product roadmaps, business development, and fundraising. I built a cross-functional, collaborative engineering organization spanning mechanical, software, electronics, composites, and manufacturing disciplines.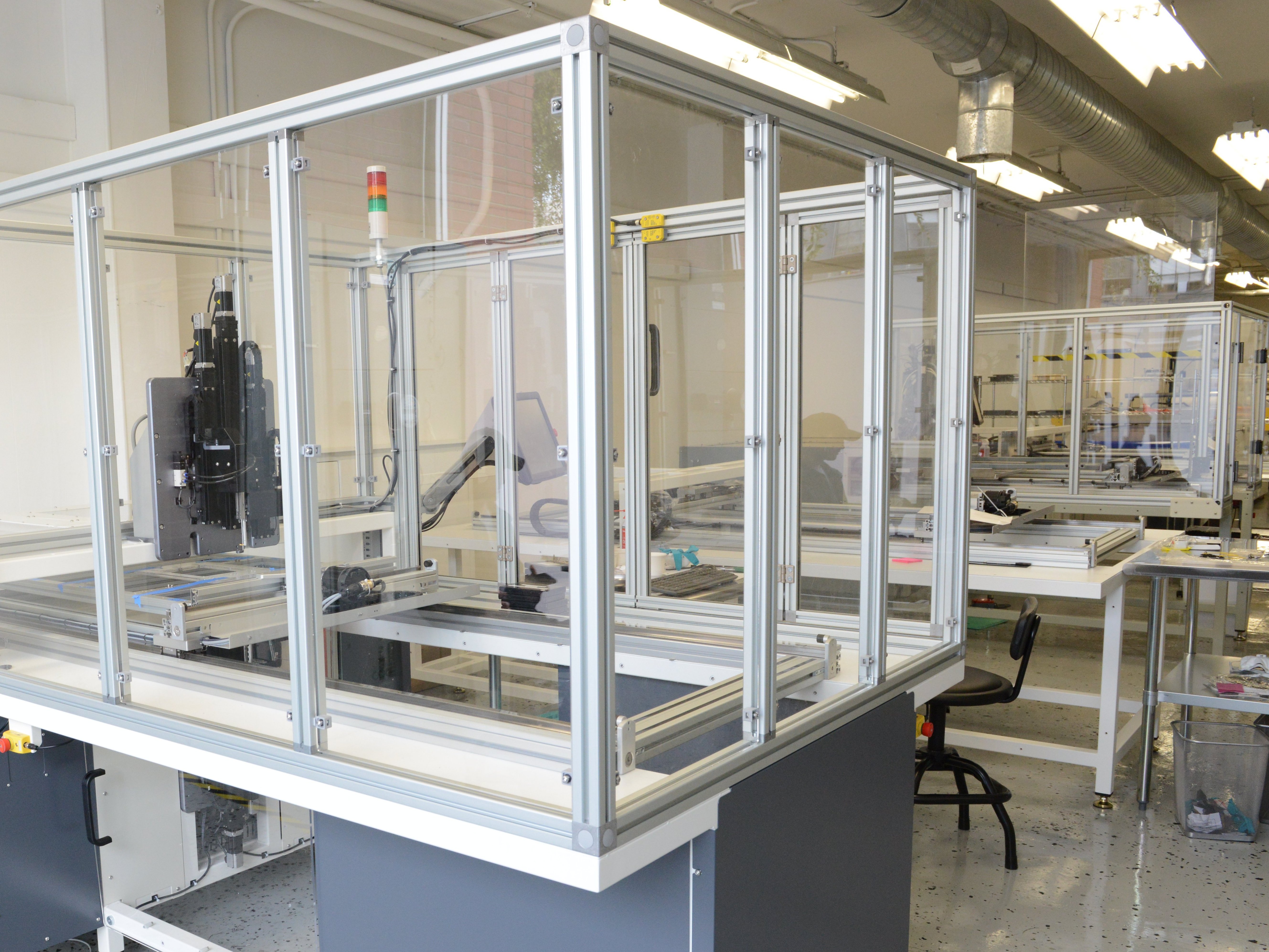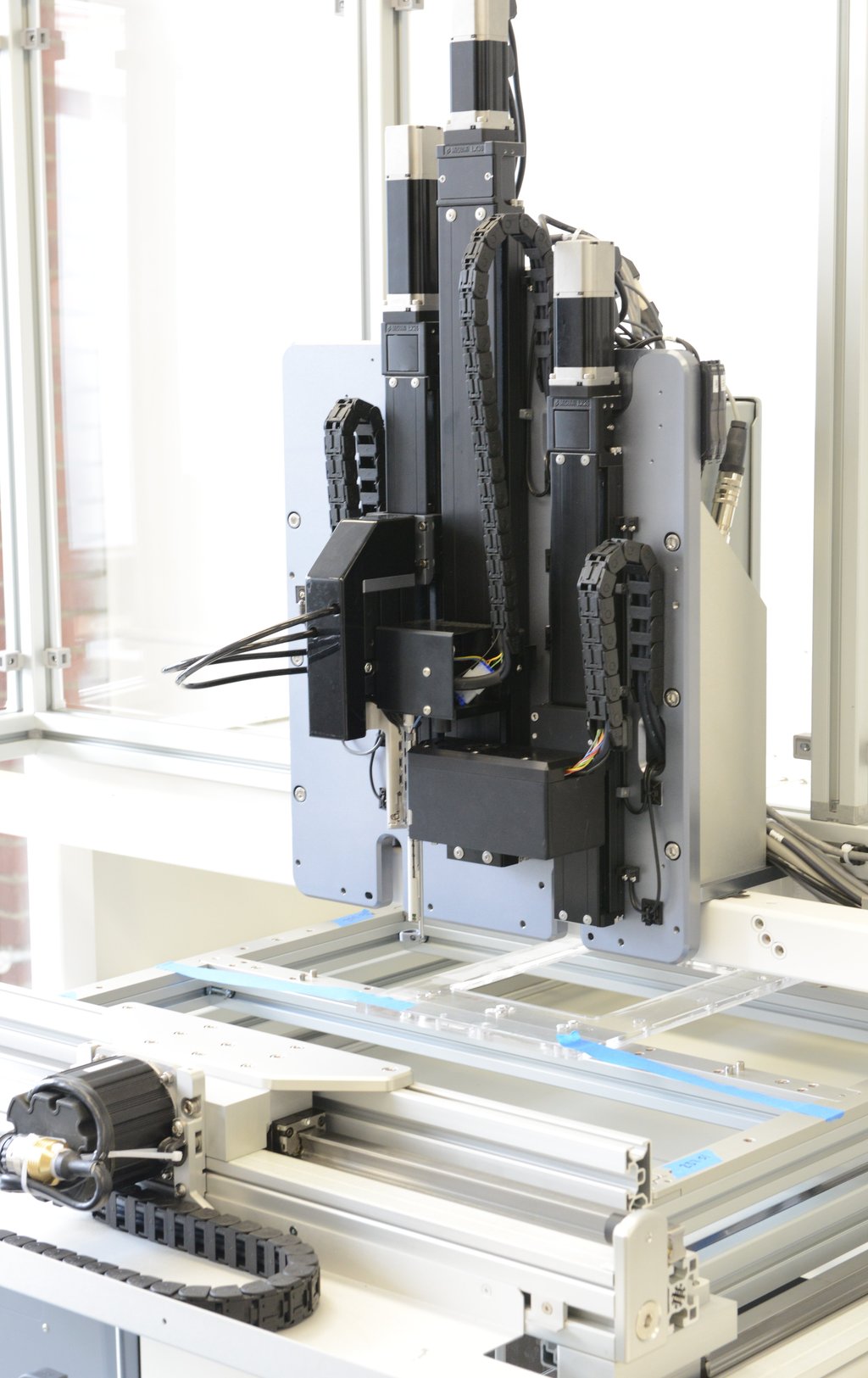 Seriforge's automated process stacks and folds multiple carbon fiber fabric layers, and then stitches these layers with carbon fiber tow using a proprietary zero-tension stitch. The result is a complex, net-shape preform ready for molding.